WEB HOSTING CONTROL PANEL: Secure Login
Please use the secure form below to sign in Free Hosting EU control panel where you can manage all the features of your web site hosting account including free domain names provided, e-mail and ftp accounts, mysql databases, etc.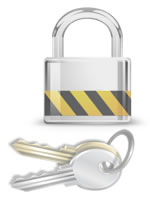 Use your Client ID (or E-mail) and Password to sign in:
Note: In case you experience issues logging in, please make sure that "cookies" are switched ON and accepted in your browser.
Don't have an account yet? - Get a Totally Risk-FREE web hosting - SIGN UP NOW!